2 – 3 April 2016
Moving Images and Public Seminars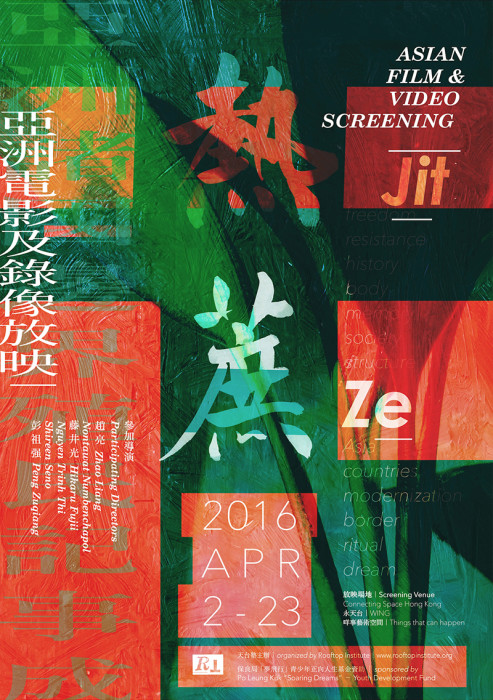 "Jit Ze – Asian Film and Video Screening" will bring the "Director in Focus" section at the Connecting Space Hong Kong, showing mainland China director Zhao Liang's two significant documentary  films – Petition and Crime and Punishment.
Being one of the most active moving images artist in contemporary China, Zhao Liang's works express the self-consciousness of "public awareness" and concern for the lower class people in the society. The heavy price paid to make a fast growing economy in China possible and the transformation of the social structure provide the setting for his films. Highlight is in this 318-min full version Petition, Zhao Liang interviewed the petitioners and explored the issue in Beijing for a period of 12 years. Also there are two public seminars by Zhao Liang and Dong Bing-feng, Academic Director of OCAT INSTITUTE Beijing on "public awareness" of Zhao Liang's film and post-89 Chinese independent film movement.
Screening Details
Screening 1: Petition (上訪) (2009)
318mins|DigiBeta|Colour
In Mandarin with English subtitles
Date and Time: 2 April 2016 (Saturday),  1:00pm
Venue: Connecting Space Hong Kong (Directions)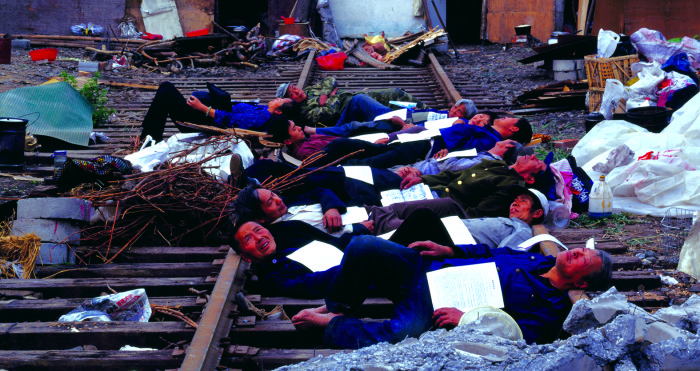 2010 Best Documentary Award, 34th Hong Kong International Film Festival
2009 Special Selection, Cannes Film Festival
2009 Independent Spirit Award, 6th China Documentary Film Exchange Week
In 1996, the director met hundreds of petitioners at the Beijing South Railway Station by chance. Dressed like beggars, the petitioners were wrapped in rags were surrounded by temporary shanties and tin buckets for cooking. For years, they gathered next to the Beijing South Railway Station stands the State Bureau for Letters and Calls and the Supreme People's Court. The director followed a mother and daughter for a period of 12 years, and resulted in this 3-part documentary, consisting of "The Petition Village", "Mother and Daughter" and "Beijing South Railway Station". Being the weakest group in society, petitioners are tormented by fear and the experience of many years of petitioning without progress.
Screening 2: Crime and Punishment (

罪與罰

) (2007)
121mins|Colour
In Mandarin with English subtitles
Date and Time: 3 April 2016 (Sunday),  1:00pm
Venue: Connecting Space Hong Kong (Directions)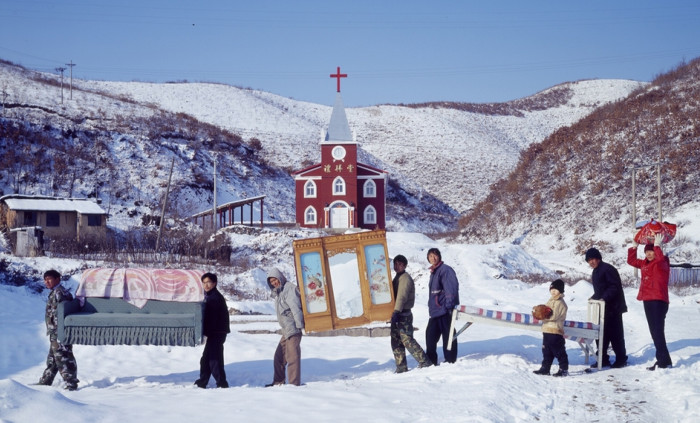 2007 Golden Montgolfiere, Nantes Three Continents Festival
"Crime and Punishment" shed light on the daily routine work of a state police station in a small town near the China–North Korea border. The tangle between the police and suspects, as well as the people involved in various cases, are investigated in details. The film features several cases: an elderly scavenger faces challenges to his dignity while being investigated for his overdue business license; a hearing-and-speech impaired suspect is suspected of stealing; a farmer describes the hardships he experienced in his life as the reason behind his act of illegal logging after being interrogated for nights.
Public Seminar Details
Seminar 1: Director Dialogue: Zhao Liang's Reflection on Image Politics and Public Consciousness

Date and Time: 3 April 2016 (Sun),  3:15pm – 4:15pm
Venue: Connecting Space Hong Kong (Directions)
Speaker: Zhao Liang (趙亮)
Moderator: Dong Bing-feng (董冰峰), Academic Director of OCAT INSTITUTE, Beijing
Seminar 2: Exploring Chinese Independent Film Movements during Modernization in Asia
Date and Time: 3 April 2016 (Sunday),  4:30pm – 5:30pm
Venue: Connecting Space Hong Kong (Directions)

Speaker: Dong Bing-feng (董冰峰), Academic Director of OCAT INSTITUTE, Beijing
*Both sessions will be conducted in Mandarin with English simultaneous interpretation
About Jit Ze
Inspired by nostalgic popular snack in Hong Kong cinemas – hot sugar cane (Cantonese: jit6 ze3) – "Jit Ze" brings a taste that can be found across Asia. This programme takes film as a medium for connection and association, in the light of such sociocultural topics today in Asia as boundary, social system, belief systems, growth etc. To explore these subjects, Rooftop Institute organized the screening of films, videos and documentaries made by directors and artists from China, Japan, Thailand, Vietnam and the Philippines; each screening session will be followed by a series of public seminars and artist dialogues. The screenings are free and open to the public.
Through carefully selected screenings, the organiser hopes to provide a new perspective to understand Hong Kong's neighbouring countries. This series will reflect particularly on the following issues: reflect on history through colonial and boundary disputes; ponder over the social systems through the everyday life of people from the lowest stratum of society; think about values through dreams and adherence; see through the myth of civilization and progress through the struggles in growth; and lastly, look for the possibility of resisting memories in history through our body.
www.rooftopinstitute.org/jitze
About Rooftop Institute
Rooftop Institute (RT) originated from the idea of the 'rooftop' as a traditional space of communal learning in Hong Kong; its mission is to develop a series of imaginings and practices enacted towards the concepts of space, community, learning and exchange. Our program is intended to develop artist-in-residence schemes. We invite Asian and local artists to conduct artistic research and discussions on contemporary social and cultural issues.
Admission and Enquiries
info@rooftopinstitute.org (Ms Yim)