17 – 21 May 2016

Exhibition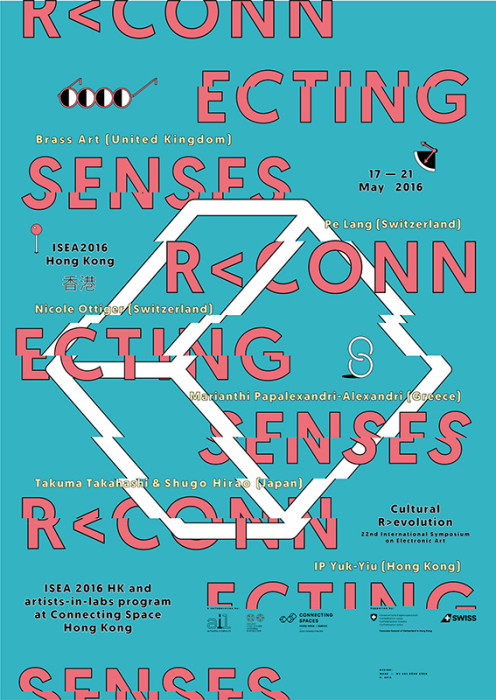 Exhibition Opening: 17 May 2016 (Tuesday), 8:30pm
Date: 17 – 21 May 2016
Time: 11:00am – 7:00pm
Venue: Connecting Space Hong Kong (Directions)
Description
Co-organised by Connecting Space Hong Kong, artists-in-labs program (ail) and ISEA 2016 Hong Kong, this exhibition is a laboratory by way of discussions and interactions – participating artists will join the curatorial team in acoustic performances, a "making-of" artist talk and a workshop surrounding the element 'perception'.
Oscillating between kinetic mechanics, material collages and poetic acoustics, a selected group of artists shares an interest in experimental concepts and transdisciplinary encounters. This result is an exhibition-turned-laboratory enriched by discussions, interactions and performances. Artistic practices, aesthetic strategies and situated knowledge are exchanged between the artists and then shared with ISEA participants and exhibition visitors.
Artists
Curatorial Team
Co-curators: Irène Hediger, artists-in-labs; Harald Krämer and Kyle Chung, ISEA 2016 Hong Kong
Curatorial Assistant: Flurin Fischer, artists-in-labs
Opening Performances
Untitled II – a live-performance of mechanical instruments by Marianthi Papalexandri-Alexandri and Pe Lang. The performance builds on modified membraphones developed by Papalexandri-Alexandri as main instruments utilizing Lang's motor-activated devices. The work creates and explores a soundscape of mechanical-produced long sustained sounds and textures with organic character and without any post-processing.
Shooting Moments – an art experiment on perception by Nicole Ottiger. The artist invites visitors to put their own perception skills to test in this art experiment – to sample a selected art image being flashed at the edge of eyesight, to the right or left visual field only and to paint/ draw what they perceived after a single visual exposure (up to 4 exposures allowed), whose paintings will become part of the running exhibition.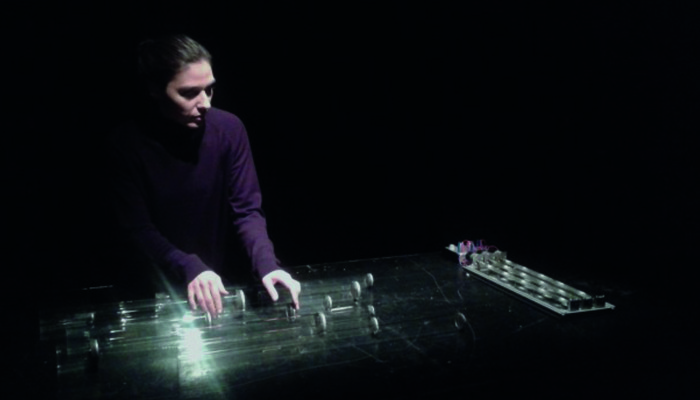 Supported by