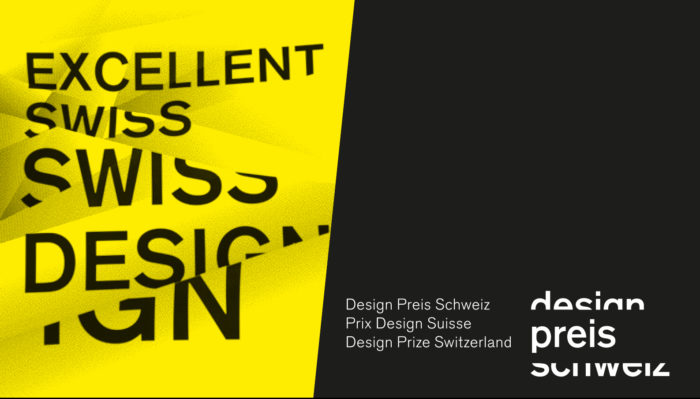 Connecting Spaces Hong Kong – Zurich is pleased to co-present with Design Preis Schweiz and the Consulate General of Switzerland in Hong Kong to host "Excellent Swiss Design: Design Prize Switzerland, Edition 2015/16".
23 nominated and prize-winning products and projects that are smart, marketable and innovative will be showcased in three major exhibition venues in Hong Kong (including Connecting Space Hong Kong, InnoDesignTech Expo and PMQ).
All exhibitions will be free of charge and open to the public, with the full selection of products and projects be displayed at Connecting Space Hong Kong starting 5 December 2016 and guided tours will be available for booking on the afternoons of 7, 9 and 10 December 2016.
The biennial design competition "Design Prize Switzerland" is aimed at enhancing the significance of Swiss design. It awards prizes for outstanding achievements in all design disciplines relevant to industry. The prize categories are divided in the following sectors: Communication, Furniture, Spatial, Product, Fashion, Textile, Research, Energy, Merit and Young Talents. The nominated and prizewinning projects are presented to professionals in the field of design, business and innovation as well as to the general public in three different locations  with the objective of anchoring the added value of design in industry and society. Economic and cultural relevance are the top priorities. The 2015/16 edition of Design Prize Switzerland clocked up 450 entries, which is a recorded 50% increase from the last year's submission.
Exhibition Locations and Dates
Connecting Space Hong Kong
Address: G/F, Wah Kin Mansion, 18-20 Fort Street, North Point, Hong Kong (Directions)
Dates: 1 – 11 December 2016
Time: 1:00pm – 9:00pm
deTour / PMQ
Address: Store No. S207, 2/F (Staunton Block), 35 Aberdeen Street, Central, Hong Kong
Dates: 25 November – 4 December 2016
Time: 11:00am – 8:00pm
InnoDesignTech Expo
Address: Booth No. 3E-B09, Inspiration Hall, Hong Kong Convention and Exhibition Centre, 1 Expo Drive, Wan Chai, Hong Kong
Date & Time:
1 – 2 December 2016: 9:30am – 7:00pm
3 December 2016:      9:30am – 6:30pm
Public Programmes / Designer Talks
Media Cocktail (for representatives of the press and media)
Date & Time: 25 November 2016, 5:00pm – 7:00pm
Venue: S207, 2/F (Staunton Block), PMQ
Date & Time: 30 November 2016, 07.00 PM – 09.30 PM,
Venue: Connecting Space Hong Kong (Directions)
Date & Time: 1 December 2016, 7:00pm – 9:00pm
Venue: S710-711, 7/F (Staunton Block), PMQ
FUNctionalism – by BIG-GAME, Switzerland
Date & Time: 3 December 2016, 5:00pm – 6:30pm
Venue: S710-711, 7/F (Staunton Block), PMQ
GAME CHANGER – Pecha Kucha
Date & Time: 5 December 2016, 7:00pm – 9:00pm
Venue: Connecting Space Hong Kong (Directions)
Guided Tours
Date: 7, 9, 10 December 2016
Time and Reservation: please contact connectingspace.hk@zhdk.ch 
Venue: Connecting Space Hong Kong
Co-presenters
Design Preis Schweiz; Consulate General of Switzerland in Hong Kong; Connecting Spaces Hong Kong – Zurich; Pro Helvetia, Swiss Arts Council; Swissnex China
Partners
Schneider Transporte; MIQ; Rado; Swiss Textiles; EnergieSuisse; écal; FHNW / Northeastern University; HEAD; HSLU