Music
30 October 2016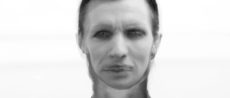 Dates: 30 October 2016 (Sunday)
Time: 5:00pm – 6:00pm
Venue: Connecting Space Hong Kong (Directions)
SCENATET brings the highly acclaimed Me Quitte to Hong Kong.
Love is not always a liberating good – it is just as often the root of human misery and degradation. Niels Rønsholdt's surreal song cycle Me Quitte (2012) sees an iconic Parisienne love song reflected in a cabinet of magic mirrors where good is turned into evil, love is destructive and beauty is repulsive. In this world premiere recording, we hear the vulnerable voice of the composer himself, together with the Faroese singer Anna Katrin Egilstrød and the Danish ensemble SCENATET.
Niels Rønsholdt's piece Me Quitte was commissioned and premiered by SCENATET in 2013, and since then it has been performed in a number of countries in various versions for ensemble as well as for symphony orchestra. Now SCENATET brings the surreal song cycle to Hong Kong in a performance together with the composer himself and Anna Katrin Øssursdóttir Egilstrøð.
In Me Quitte, Rønsholdt turns the classic love song by Jacques Brel, Ne Me Quitte Pas, inside out. Rønsholdt sings the words backwards and begs his lover to leave.
Production Team
Niels Rønsholdt, Composer
Anna Berit Asp Christensen, Artistic Director SCENTAT
SCENATET, ensemble for music and art: on instruments – My Hellgren (cello), Kirsten Riis Jensen (violin), Sven Micha Slot (piano), Matias Seibæk (percussion), Frederik Munk Larsen (guitar); Niels Rønsholdt (voice), Anna Katrin Øssursdóttir Egilstrøð (voice)
Sharon Chan, coordination technical support
Anthony Yeung, sound engineering
Laura Møller Henriksen, production
Connecting Space Hong Kong, event coordination
Click here for artists biographies
Co-Presenters
SCENATET, ensemble for art & music
Connecting Spaces Hong Kong – Zurich / Zurich University of the Arts, venue support
*SCENATET is supported by The Danish Arts Foundation.