16 April 2016
Music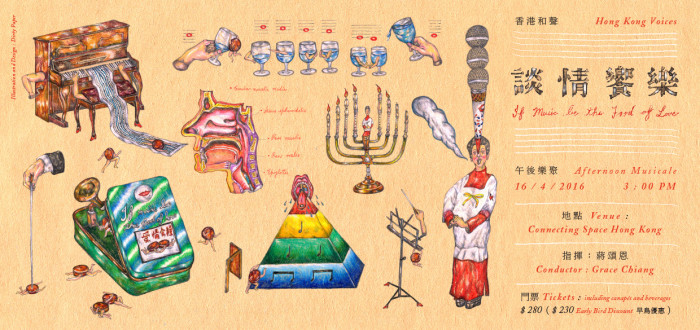 Date and Time: 16 April 2016 (Saturday), 3:00pm
Venue: Connecting Space Hong Kong (Directions)
Description
Food nourishes the body, music nourishes the soul. For centuries food and music have been the universal languages across continents and cultures to express love, passion and affection. This spring, Hong Kong Voices brings you a fine afternoon of refreshing music and artisan canapés. Named after the famous Shakespearean quote, the performance offers a delicate and sensual experience while delights both the senses and the soul.
Choir: Hong Kong Voices
Conductor: Grace Chiang 
Venue Support: Connecting Space Hong Kong 
Food & Beverage: 
Jouer, a food & lifestyle playground
Wild Mylk, locally churned artisan ice cream, dairy and gluten free 
About Hong Kong Voices
At Hong Kong Voices we take music-making seriously and strive to achieve artistic excellence, bringing forth music experience that transcends the boundaries and limits of everyday lives.
Our philosophy: Verum gaudium res severa est.  "True pleasure is a serious business." (Seneca, Roman philosopher c. 4 BC – AD 65)
Our new series "Afternoon Musicale" represents an experiment in bringing choral music out of the concert halls, into the everyday lives and common space of the city. 
www.hkvoices.org
www.facebook.com/hkvoices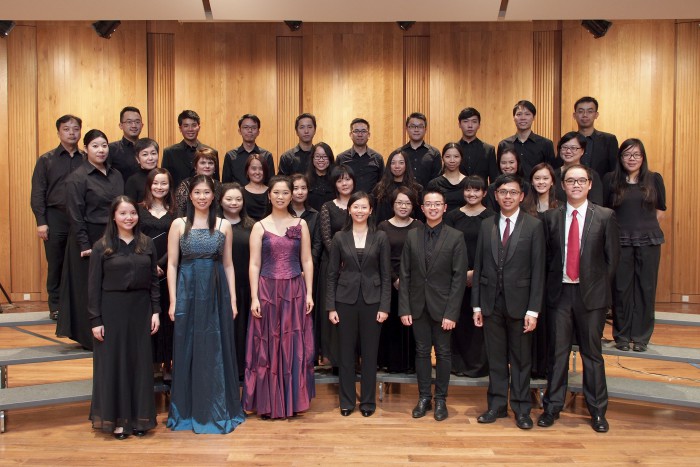 Admissions and Enquiries
Tickets (including canapés & beverages):
HK$280 (Regular)
HK$230 (Early Bird Discount)
Tickets available at hkvoices.tictail.com
*Limited number of tickets available at the Early Bird Discount till 3 April 2016.

Email: info@hkvoices.org
WhatsApp: 5509 9455