30 April 2015
Moving Images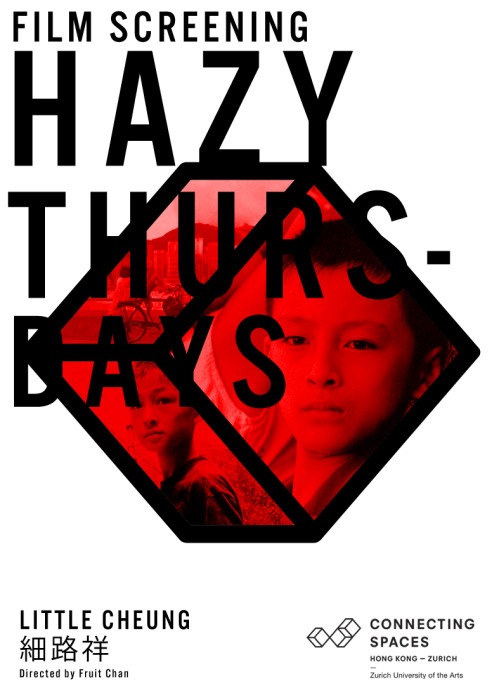 Date and Time: 30 April 2015 (Thursday), 7:00pm
Venue: Connecting Space Hong Kong (Directions)
Directed by: Fruit Chan
Hong Kong | Color | 1999 | 104min | In Cantonese with English Subtitles
The film Little Cheung 細路祥 (2000) examines the final days of colonial Hong Kong through the eyes of a 9 year old boy, serves as a starting point for the film programme. Each collaborator will be invited to select the following film to be shown as response to the previous one, creating a series of screenings echoing the aesthetic and thematic concerns of their forerunners. Each film screening is followed by a conversation with the audience and the invited filmmaker/curator.
About HAZY SUNDAYS
"Hazy Sundays" is a monthly screening programme curated by Chantal Wong, Nuria Krämer and friends. Through presenting a range of handpicked films by cultural figures in Hong Kong,"Hazy Sundays" seeks to show the various perspectives on identity construction in relation to history and the changing economic and politic situations in urban cities like Hong Kong. "Hazy Sundays" looks at the junction of artistic creation and cinema, media politics, identity and site in an approachable way, inviting members of the public and movie aficionados to engage in social dialogues, re-examining the relationships between the self and the culture.
All screening sessions are open to public and free of charge.