6 September 2015
Moving Images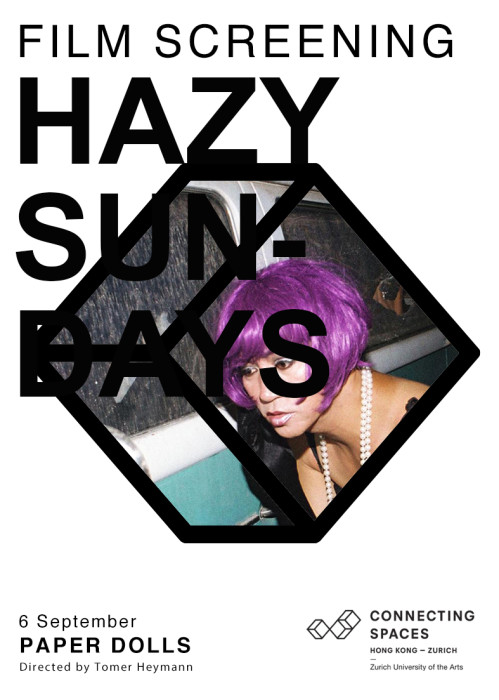 Date and Time: 6 September 2015 (Sunday), 3:00pm
Venue: Connecting Space Hong Kong (Directions)
Directed by: Tomer Heymann
Israel | Color | 2006 | 80min | In Hebrew with English Subtitles
"Paper Dolls" is a documentary film which explores changing patterns of global immigration and expanding notions of family through the prism of a community of Filipino transvestites who live illegally in Israel. Marginalised by their families because of their sexual preferences, this group provides 24 hour care for elderly orthodox Jewish men, often earning money to send to their families in the Philippines from which they have been outcast. On their one free night per week, they pursue their dreams as drag performers in the group they call "The Paper Dolls".
This month's screening is selected by Eisa Jocson. Jocson is a dancer and visual artist from the Philippines who merges both backgrounds investigating gender, body politics and power relationships.
About HAZY SUNDAYS
"Hazy Sundays" is a monthly screening programme curated by Chantal Wong, Nuria Krämer and friends. Through presenting a range of handpicked films by cultural figures in Hong Kong,"Hazy Sundays" seeks to show the various perspectives on identity construction in relation to history and the changing economic and politic situations in urban cities like Hong Kong. "Hazy Sundays" looks at the junction of artistic creation and cinema, media politics, identity and site in an approachable way, inviting members of the public and movie aficionados to engage in social dialogues, re-examining the relationships between the self and the culture.
All screening sessions are open to public and free of charge.