EXHIBITION: INTENCITY. International Design Workshop
March 30 – April 2, 2015, Hong Kong, Connecting Spaces Hong Kong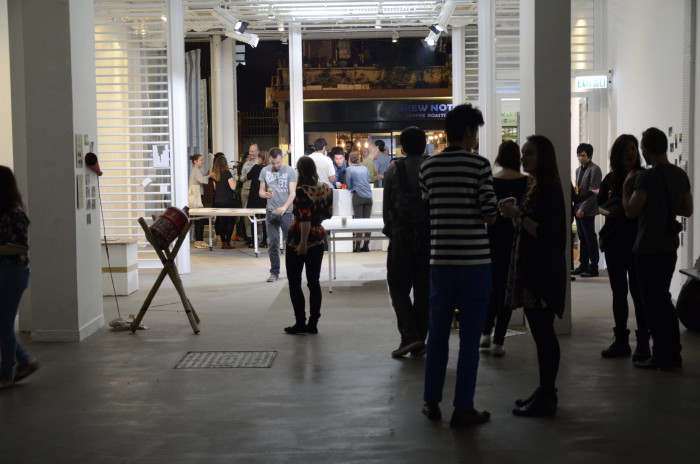 This exhibition displays the results of the International Design Workshop 2015, parallel conducted in Zurich and Hong Kong, March 2015.
The International Design Workshop approaching the phenomenon of Intencity in an exemplary and experimental fashion from its specific disciplinary perspective.
It focuses on Hong Kong, which is probably one of the modern world's most densely built and most dynamic metropolises, a melting pot between East and West, tradition and modernity, art and commerce.
Whereas the increasing density of cities and their conurbations is a subject of ongoing debate in Europe, life in the world's important global metropolises has long been shaped by an intense complexity, which determines the perception of urban space and human behaviour. This complexity is perceived not merely as dense, but also as multioptional, multicultural, and spatially intertwined. Here, in Hong Kong, spaces, media, information, and objects blend collage-like into comprehensive patterns whose structure, readability, and identification all become charged with meaning.
The exhibition shows final results of the work of the students and lecturers,
developed during this 5 day workshop in the Connecting Space.
The "INTENCITY" workshop brings together three core concepts of metropolis-based design work:
Staff
Prof. Michael Krohn, Head of Master if Arts in Design
Nuria Krämer, Head of Connecting Spaces Hong Kong
Annina Gähwiler, Teaching Assistant
Karin Zindel, Research Associate
Mela Kocher, Teaching Assistant
Intensity
The intensity and diversity of lifestyles in which architecture, movement, and sound set the pace of everyday life.
Density
The physical and cultural density of spaces and the human experiences within
those spaces. The simultaneity of events, emotions, and objects.
City
The city, whose cultural, social, and economic significance is experienced individually. The centreperiphery dramaturgy and its particular possibilities and limits.
Working Groups:
Hong Kong
Yanki Lee: Codesign with superdensity
Michael Leung: The Great Northern
Kingsley Ng: The Intangible
Parallel Labs: Inten – sense – city
Zurich
Markus Schäfer, Antonio Scarponi, Lukas Krupp: A Book of Faces, … or a
stroll through the urban imaginary
Partcipating Students
Gerber Rebekka, Hipp Andrea, Lehmann Nora, Mosquera Barros Patricia, Rohrsen Jana Lioba, Truffer Verdú Ariadna, Gähwiler Joël, Hary Estelle, Farhan Elias, Pistor Jan, Schacher Isabel, Schmidlin Dennis, Schmidlin Stefan, Züblin Thomas, Engbersen Henriette, Lischer Diana, Preis Stefanie, Thorsager Henrik Gytz, Münzer Joaquin, Tran Vinh-Khanh, Herberth Tanja, Kölliker Yaël, Kretzer Kevin, Schmidt Angela, Schürch Nico, Hong Liu, Carol Man, Marco Leung, Ethan Shum, Anson Lai, Pearl So Ka Yu, Kin Chan Wing