6 February 2016
Exhibition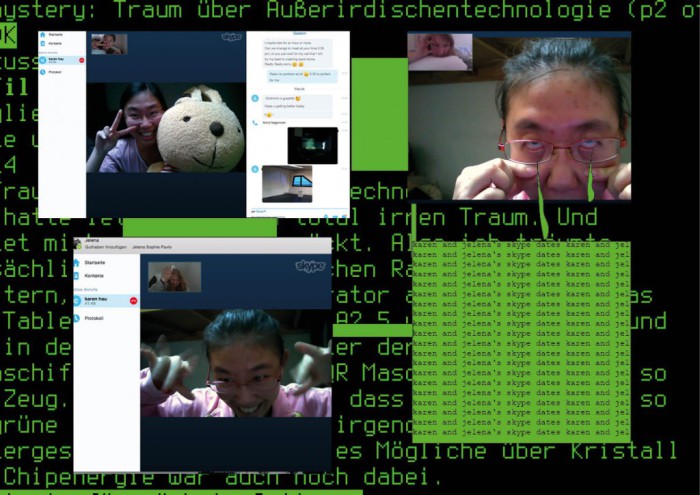 Exhibition Opening: 5 February 2016, 7:00pm
Date and Time: 6 February 2016, 10:00am – 5:00pm
Venue: Connecting Space Hong Kong
Digital technology advancement has travelled far and wide in the course of a few decades. From the legendary Blue Marble photo produced and distributed by NASA produced in 1972 to the live video feeds we see on the screens of our mobile devices, visual communication between different parts of the world but at the same time challenges one's immediate perception of the world by images that suggest different scales.
As part of ZHdK's trans-art projects, Reflecting Locations is an exhibition and research project conducted by students from the School of Creative Media, City University of Hong Kong and the Zurich University of the Arts (ZHdK), with the idea to reflect on the dispositifs that shape our understanding and our imagination of places that we have never been. How do we select referential images, and how do we construct the mental image an alien space (places)? On what information, projections and imaginations do we construct this image? How are these mental images related to the media images we obtain in the physical and historic (archive) world? And what are the effects of the confrontation between pre-conception (mental images), media images and the physical experience (when visiting actual sites where images were shot).
This exhibition presents the observations from four pairs of Hong Kong / Zurich students, who conducted artistic research throughout the Fall 2015 semester on visual representations of foreign locations.
They produced, collected, exchanged, and appropriated images from their guest location (Zurich students observing Hong Kong and vice versa). With students from Hong Kong visiting Zurich for the first time on the week of 22 January 2016 to present and discuss on the materials they developed through distance co-working (aided by real-time visual tools such as Google Earth and Skype), before the full team return to Hong Kong on the week of 31 January to finish and present their projects.
By reflecting on the work done so far, participants revise and advance their work by shooting and editing additional materials on location. Especially the confrontation of appropriated mental or remote images of the "other" location with the physical experience on site will hopefully cause interesting processes and results.
Project participants: Allison Hun Yun, Diana Morena Buser, Hanz Au Lok Hang, Jelena Pavlovic, Joanna-Yulia Wierig, Karen Hau Ka Lam, Katarina Stephanivic, and Winnie Yan Wai Yin from School of Creative Media, City University Hong Kong, and Zurich University of the Arts.
Project Leaders: Thomas Schärer, Birk Weiberg, of Zurich University of the Arts; Linda Lai Chiu Han, Hector Rodriguez, Lee Kai Chung, of School of Creative Media, City University Hong Kong.
More about Reflecting Locations