Monday, 12 – 16 December 2016
Toni-Areal, Pfingstweidstrasse 96, Zurich, Galerie 2
Opening reception
Monday, 12 December, 5 pm
Opening hours: Tuesday to Friday, 12 noon – 6.30 pm
Talks
Tuesday, 13 December, 5 pm
Jörg Scheller, Karoline Schreiber, Christoph Baumann
Thursday, 15 December, 5 pm
Dieter Mersch, Peter Radelfinger
A project by
Barbara Liebster and Song Yunlong
and
Wang Haifan 黄海帆
Wu Qianqian 吴倩倩
Chen Yupei 陈玉培
Peter Radelfinger
Karoline Schreiber
Hans Witschi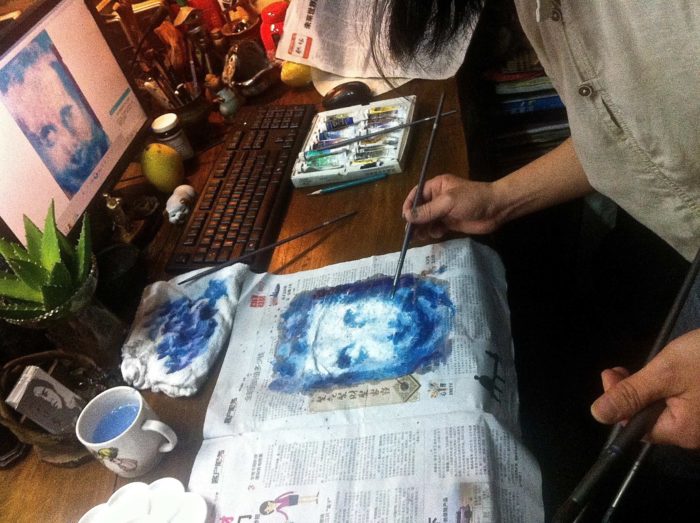 Three painters in Dafen, China encounter three self-portraits by Swiss artists. The Chinese copies then travel back to Zurich where they encounter the painters of the original works. Three transcultural dialogues on painting begin. The originals, the copies and the films documenting and reflecting each process meet both experts and public.
The resulting installation is conceived as space for thought, where cultural conceptions of original and copy can be discussed and explored.
More information: see flyer.