This internet page is now an archive of the activities of Connecting Spaces Hong Kong – Zurich 2013-2018.
The publication "WITH: A Bookazine on Collaboration between Cultures, Art Forms, and Disciplines", edited by Nuria Krämer and Patrick Müller, gives an overview of the activities between 2013 and 2017. It can be ordered at Amazon.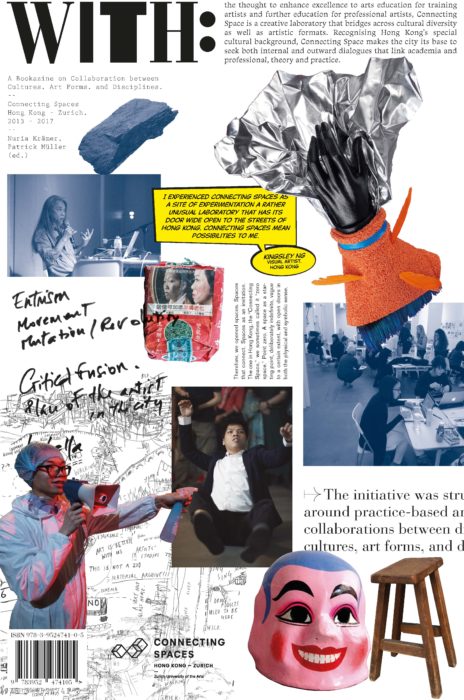 This internet page will not have any updates.