Saturday, 20th June 2015, 4 pm
Connecting Space Hong Kong, G/f, Wah Kin Mansion, 18-20 Fort Street, North Point, Hong Kong
"City Metaphors" can be understood in the classic perspective of cultural studies (What meanings does city have as a metaphor? What city metaphors exist in the arts, in urban planning, in everyday culture, in theoretical discourses, in politics?), but it also can be taken as a starting point for art or design explorations, open to documentary or interventionist approaches (How can I make visible/perceptible the city and its metaphors? How can I affect "the city", "the urban" in concrete urban space?).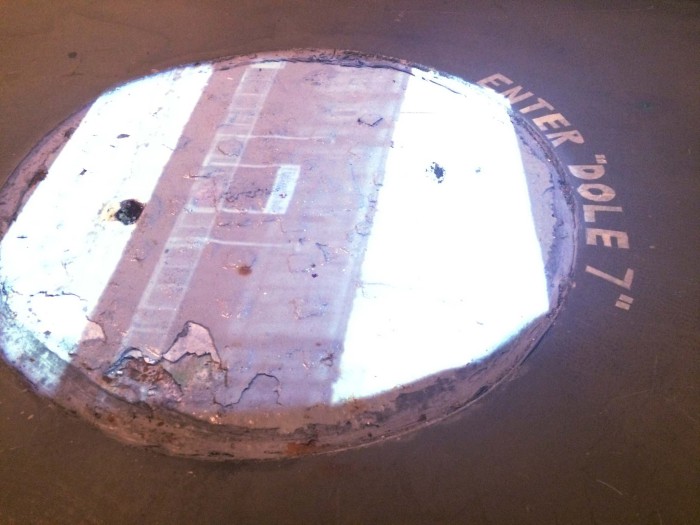 The attraction of cities is usually perceived as a result of economical development. This includes not only a wide variety of people living densely together, but also, as a result of that, a series of ecological, economical or social problems. But there is another important aspect: Cities create images and stories, symbols, myths and metaphors. To a large extent, their attraction is based on this multitude of meanings. It creates a character of vanguard and cultural orientation. In cities, new forms of work and life, of mobility and habitation, new cultures and fields of art arise. Therefore, city as a laboratory or city as a melting pot are appropriate metaphors.
The project "City Metaphors" is dedicated to this creative potential that connects artistic practice, living environment and theoretical research. Students from Zurich, Hamburg and Hong Kong realize crossdisciplinary projects based on field trips and research in all the three cities.
The "Work-in-Progress Show" at Connecting Space gives an insight at the works and topics of this one-year project. The exhibition presents on one square meter per student what has been collected, elaborated and created so far in Zurich, Hamburg, and Hong Kong.
Project Overview
City as a Trace 城為記號
Inbal Sharon
City as a Game Board – A Playful Exploration 城為棋盤 一 探索中作樂
Marie Knop / Selina Müller / Tang Yiu Ho, Perry
City as a Collection of Artefacts 城為文物庫
Lau Ming-Wai, Maggie
City as Last Home 城為最後的家
Cheuk Wing-Nam
City as a Pulsating System 城為脈動系統
Eve Hübscher, Omar Fra (Mentor, Soundartist)
City as a Bridge – if now was somewhere else 城為橋樑 一 宛如他方
Benjamin Jagdmann / Laura Ferrara / Charlotte Sarrazin
Collaborators in Hamburg: Marie Knop, Mara von Zitzewitz
Collaborators in Hong Kong: Siddharth Choudhary, Lau Ming-Wai, Cheuk Wing Nam
City as a Landscape of Conflicts – Utopoly 城為爭端景觀 一烏托大富翁
Diana Bärmann / Daniel Drognitz / Laura Sabel / Tobias Markus Strebel
City as a Library of Emoti(c)ons 城為表情符號庫
Tobias Markus Strebel
City as Distinct Sound 城為獨特的聲音
So Man-Wa, Arabii
City as Oxymora 城為矛盾
Siddharth Choudhary
City as a Question Mark – "Dole 7" 城為問號 一 七號渠蓋
Nadia Canonica / Bruno Heller / Erika Unternährer
City as Austerity 城為嚴竣
Philipp Spillmann
City with Implants 城為植入店
Fung Kuen-Suet, Michelle
Further information about the projetcs.
The final results will be shown at the Zurich University of the Arts and published in "Common – Journal for Arts and Public Sphere", a Switzerland-based online magazine, in September 2015.
Participating Institutions and Persons
Zurich University of the Arts
Master programmes in Art Education and Transdisciplinary Studies
Lecturers: Basil Rogger, Janine Schiller, Carmen Weisskopf
Participating Students: Diana Bärmann, Nadia Canonica, Daniel Drognitz, Laura Ferrara, Bruno Heller, Eve Hübscher, Benjamin Jagdmann, Laura Sabel, Charlotte Sarrazin, Inbal Sharon, Philipp Spillmann, Tobias Markus Strebel, Erika Unternährer
HafenCity University Hamburg
Master in Urban Design
Lecturers: Gesa Ziemer, Lene Benz
Participating Students: Feena Fensky, Julian Gadatsch, Anna-Amalia Gräwe, Renke Gudehus, Helena Hahn, Yannik Hake,, Jakob Kempe, Marie Knop, Julia Lerch-Zajaczkowska, Frank Müller, Selina Müller, Maj Neumann, Lisa Noel, Martin Rieger, Marie-Christin Schulze, Ana Stoeckermann, Nora Unger, Mara von Zitzewitz, Max Walther, Anais Wiedenhöfer, Lena Wolfart
Hong Kong Baptist University, Academy of Visual Arts
Master in Visual Arts
Lecturer: Peter Benz
Participating Students: Cheuk Wing-Nam, Fung Kuen-Suet (Michelle), Siddharth Choudhary, Lau Ming-Wai, Maggie; So Man-Wa; Arabii), Tang Yiu-Ho (Perry)
Common – Journal for Arts and Public Sphere
Editor-in-Chief: Michèle Novak
www.connectingspaces.hk
www.zhdk.ch/?trans
www.zhdk.ch/?mae
www.ud.hcu-hamburg.de
www.ava.hkbu.edu.hk
www.commonthejournal.ch