We are pleased to announce the 3rd edition of our transcultural and cross-disciplinary graduate program in the arts and design. This unique program enables selected students from the participating partner institutions to spend one semester in a challenging collaborative setting. The program is based mainly in Hong Kong and includes stays in Zurich and Singapore.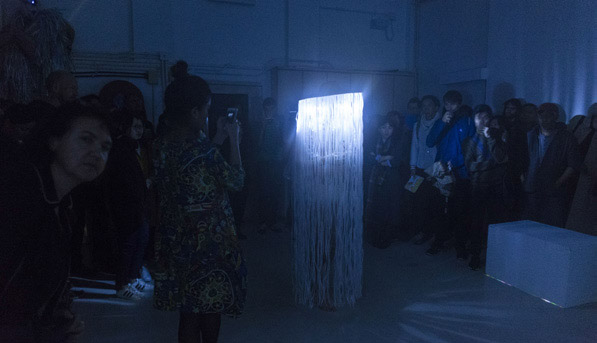 Profile
We are convinced that encountering and debating transcultural issues is essential for contemporary art and design practitioners to be prepared for their future (professional) life. Today's world requires artists and designers to critically reflect on manifold issues and questions within a global framework. They are challenged to position and distinguish themselves within different political, social, economic, and cultural contexts and must build the knowledge needed to produce and expose their work in a dynamic transnational environment.
Under these global conditions, the arts and design require not only professional expertise, but the ability to negotiate the diversity of global cultures and societies. Our MA semester program aims precisely to develop the transcultural sensitivity needed and it allows students to gain advanced skills and a certificate in this field. The program also enables participants to establish their international network within a vibrant metropolitan environment.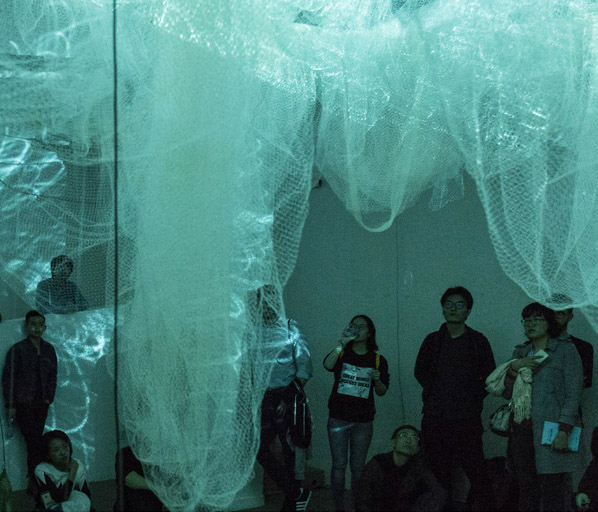 Program
The program has two central characteristics that can be experienced and explored only in this setting. Its general focus are transcultural topics, such as traditions, identity, values, hybridisation, different forms of life, or power structures, globalization processes in general and between Europe and East Asia in particular. Their social and cultural sensitivity makes art and design practices ideally suited to contributing to transcultural discourse and to expressing a variety of topics through aesthetic means. Hong Kong is predestined as an exemplary location within this thematic context.
The program's second important focus is practical cross-disciplinary collaboration between different cultures and forms of art. This principal working method promotes intense exchange about and first-hand experience of transcultural issues. It also helps participants to further differentiate and extend their own discipline. Students receive close supervision and expert support from selected faculty from all partner institutions and from independent artists and experts from various art and design disciplines.
The program begins with a 3-week stay in Zurich before continuing for three months in Hong Kong. While the core program is dedicated to practice-based collaboration and teamwork on self-defined topics, theoretical inputs will enable participants to critically reflect on transculturality, and thereby gain further insights into this pressing issue. Special practical workshops with renowned artists and a field trip to Singapore complete the program. The last week of the semester is reserved for public presentations in Hong Kong.
Semester Dates
Autumn/Winter 2017: 21 August – 1 December 2017, 15 weeks
Participants
The program offers places to 30 graduate students of the participating partner institutions (approx. 10 from ZHdK) from a wide range of art and design disciplines including performing arts, music, fine arts, media arts, design, and art education. Emphasis is placed on a good mixture of disciplines.
Admission Criteria and Requirements
A genuine interest in and willingness to identify and analyze transcultural questions
An ability and interest to work in teams whose members come from different cultural and disciplinary backgrounds
A willingness to expose oneself and one's work, to engage in critical reflection, to experiment and take artistic and research-based risks, and to participate full-time in the semester program
Good English skills
Credits
Students remain enrolled in their home MA programs. ZHdK students will be awarded ECTS (in consultation with the head of their respective MA program)
Student Costs ZHdK
Tuition fees: Regular home institution semester fees
Accommodation Hong Kong: Covered by ZHdK
Travel Expenses: a. Return flight Zurich – Hong Kong – Zurich; b. Return flight Hong Kong – Singapore – Hong Kong; Total: 1'200.00 CHF (approx.)
Teaching Faculty
Lecturers and artists from Hong Kong, China, Taiwan, Singapore, and Europe. Faculty come from various arts and design disciplines and a range of academic backgrounds.
Application Process
Letter of motivation (1-2 pages in English)
CV
Interview
Submission deadline for letter of motivation and CV: 3 April 2017
Please send all application documents to Karin Wegmann: karin.wegmann@zhdk.ch (Administrator Connecting Spaces Hong Kong – Zurich)
Interviews will be conducted in April 2016
Final confirmation of participation by 27 April 2016
Partners
China Academy of Art, Intermedia Arts, Hangzhou/China, http://eng.caa.edu.cn
Hong Kong Academy for Performing Arts (HKAPA), www.hkapa.edu
Taipei National University of the Arts, Taiwan, www.tnua.edu.tw
City University of Hong Kong, School of Creative Media, www.scm.cityu.edu.hk
LASALLE College of the Arts, Singapore, http://www.lasalle.edu.sg
Hong Kong Baptist University, Academy of Visual Arts, http://ava.hkbu.edu.hk
Zurich University of the Arts, Switzerland www.zhdk.ch
Further Information
For a personal talk or any questions at any time, please contact:
Daniel Späti
Head of Connecting Spaces Hong Kong – Zurich
Head of Transcultural Collaboration
daniel.spaeti@zhdk.ch
+41 79 432 81 03
Informal Information Event
Meet former participants, get an impression of their work and experiences, enjoy some live performances, music and a drink:
Tuesday, March 14, 2017, 18.00 – 23.00, 5.K12 (Kunstraum), Toni Areal
Documentation Transcultural Collaboration 2015/2016
www.transculturalcollaboration.com