Date: 8 February 2017 (Wednesday)
Time: 5:00pm – 8:00pm
Venue: Connecting Space Hong Kong
"Accidental Tourist Guide" focuses on self-awareness and self-reflection in a transcultural context, on discerning differences in aesthetic perception and practices, and understanding differences of intercultural development processes.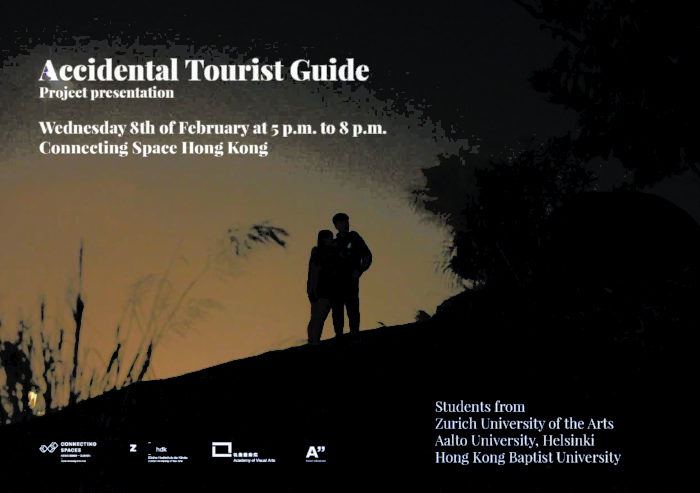 The collaboration between students and professors from the Aalto University, Helsinki, the Hong Kong Baptist University and the Zurich University of the Arts created an intensive discussion about cultural differences, prejudices, different perception and behaviour.
The results of an intensive one-week workshop will be displayed on 8 February at Connecting Space Hong Kong.