22 – 26 April 2015
Exhibition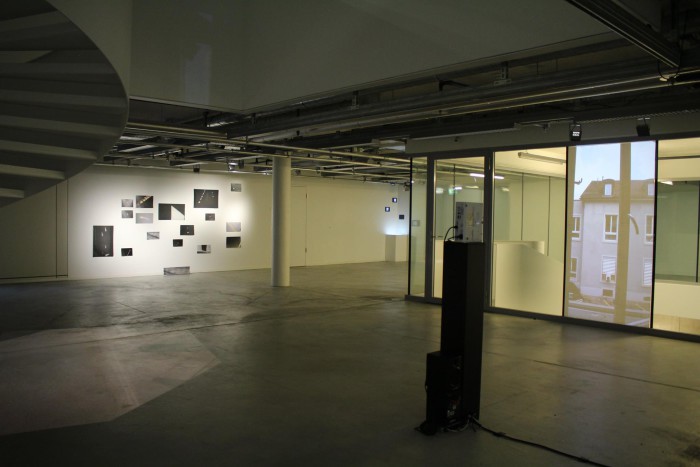 Opening Reception:  22 April 2015 (Wednesday), 6:00pm
Date and Time: 
22 – 24 April 2015: 10:00pm – 6:00pm
25 – 26 April 2015: 1:00pm – 5:00pm
Venue: Galierie 1, 4.K.13, Toni-Areal, Pfingstweidstrasse 96, 8031 Zürich
Description
In this exhibition, Cheuk used photos and videos to depict her discovery of daily life in Zurich, like a visual diary. Switching to an unfamiliar place, Cheuk tried to attach the familiar scenes on the streets, as well as in her bedroom and bathroom. While she got accustomed to life in Zurich, established habits in a new place, she noticed some differences. Switching to an unfamiliar place is to refresh her senses to perceive the world. Through the artmaking process, she established her own self in the city (of Zurich), she felt her existence and participation. Memories remained. Through arranging and rearranging the materials she collected – from the light on the wall, toothbrush, milk, wind and window, lines on the road, the shadow on the street, we see her private life, a resemblance of the ordinary life.
About Chloë Cheuk
Chloë Cheuk lives and works in Hong Kong. Her works are established by simultaneously installations, interactive media, photography and video. She focuses on the emotional connection with mechanical devices, exploring ordinary objects and their encounter to bring about dialogue and multiple implications.
Her individual and collaborative works have been selected to participate in local galleries and overseas arts festivals, which includes 20th International Symposium on Electronic Arts (Dubai) and Ars Electronica (Austria). She participated an Artist-in-Residence program in Ars Electronica Centre (Austria) in 2014 and being selected as supported artist of year 2014-15 by soundpocket (HK). She also received Special Mention Award at the 19th ifva Festival (Interactive Media Category).
Chloë Cheuk stays in Zurich as an artist in residence for four weeks with the Artist Support Programme by soundpocket Hong Kong and ZHdK Connecting Spaces Hong Kong – Zürich, who together made the residency possible.
http://chloecheuk.com
www.soundpocket.org.hk
www.connectingspaces.ch
This project is supported by the Arts Development Fund of the Home Affairs Bureau, the Government of the Hong Kong Special Administrative Region.